Neon Continuing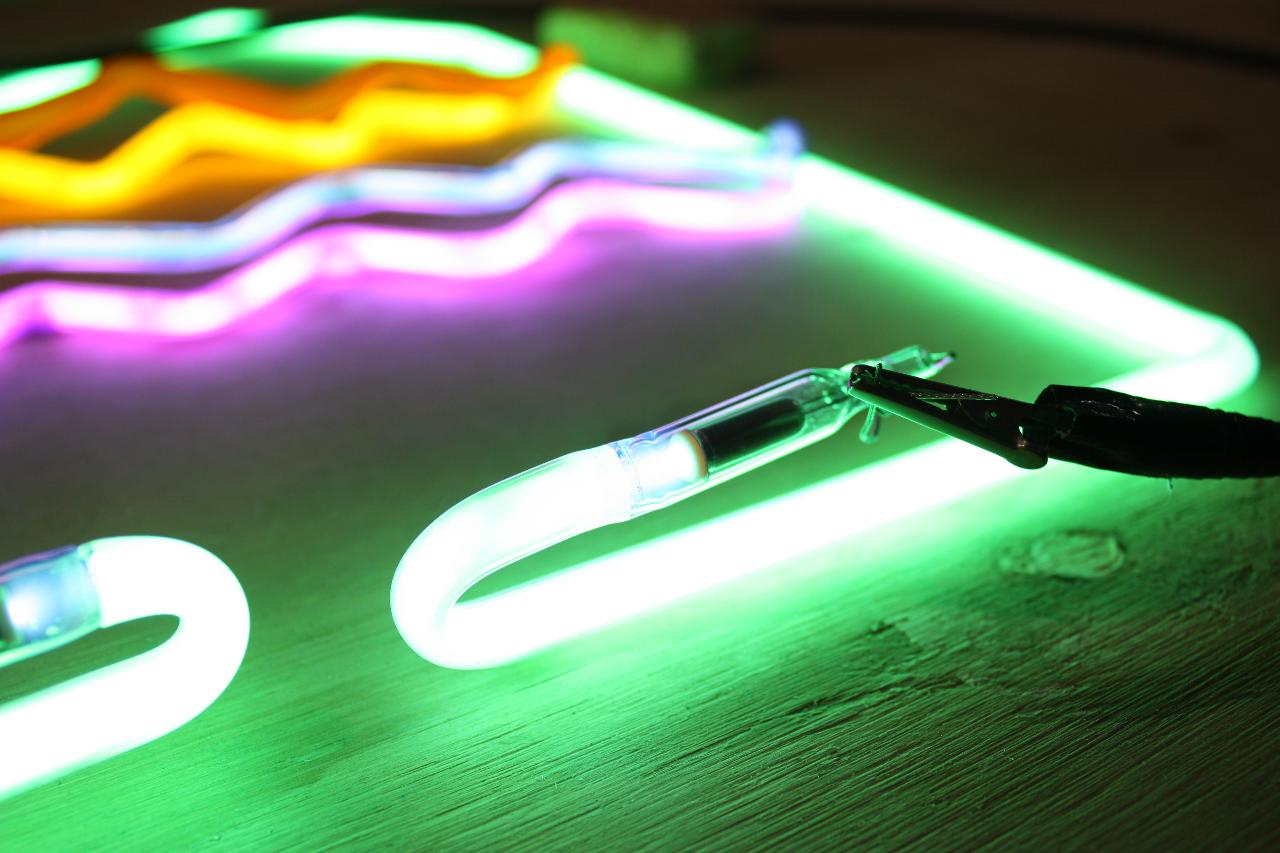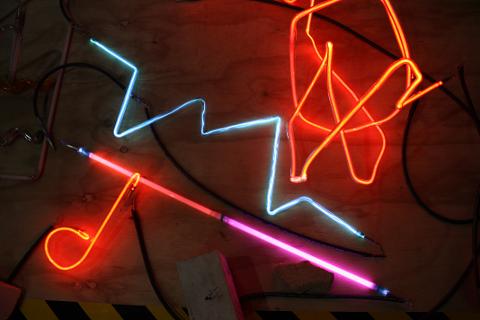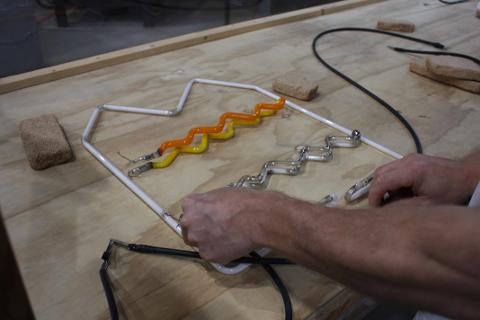 Duration: 2 Days (approx.)
Location: Kingston, ACT
Product code: P7K61T
The course focuses on a more structured approach to bending, learning how to execute a neon sign while building on the basic bending skills learned in Neon Beginners.

Break down a design into a workable neon layout, and determine the appropriate materials, loading and accessories to complete the work in real time.
Neon Continuing will extend from the knowledge of basic bending, with focus on lettering, how to sequence bends and SPLICING glass.


Saturday from 10.00 am to 4.30 pm
Splicing

Demonstration and completing a spliced bamboo stick of glass exercise

Layout Making

Learning to create digital layouts for bending

Selecting Glass Diameters

How to breakup your sections

Estimating Transformers

Circle Demonstration

The hardest thing to complete in bending is a perfect circle. Students will learn the steps to execute the dreaded "O"

Lettering Demonstration

Demonstrating how to sequence your bends to create a design

Students will pick one letter each to complete a single word of the classes choosing.



Sunday from 10.00 am to 4.30 pm
Bombarding Demo

Processing the classes "word" from the previous day

Script Demonstrations

How to execute a script text

Free Bending

Students work on a design of their choosing.


Two day course - Saturday and Sunday from 10 am to 4.30 pm with a suitable break for lunch.
*You must have completed Neon Beginners to take part in this workshop.
You may choose to have your best works processed with gas at an extra fee. The processing fee is per work, and includes transformer and mounting pieces.
You must wear fully closed shoes.
Bring lunch and a bottle of water.