Reduce - Refine - Simplify with Jessica Loughlin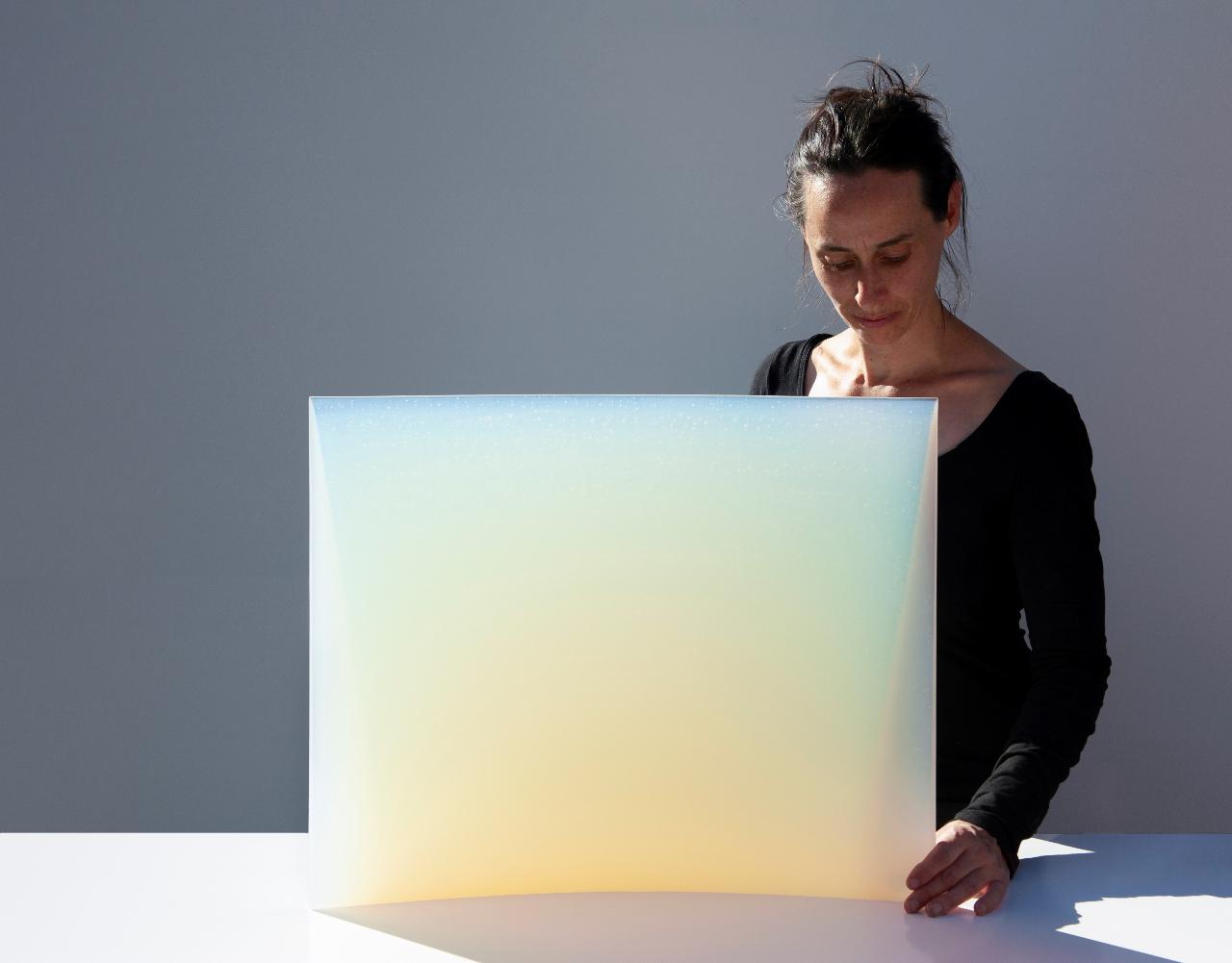 Duration: 7 Days (approx.)
Location: Kingston, ACT
Duration 6 1/2 DAYS | Class max 8
The space we leave in our work can be more powerful than what we add. Students will use the theme of light and space as a starting point to complete projects that will concentrate on conceptual development and technical finesse. With a focus on mastering simplicity, the first project will be structured on expanding kilnforming skills to create forms made from multiple layers of glass, fused in moulds and enhanced through using cold working processes. The second project will be more explorative. Time will be spent workshopping the transition from idea to object through discussion, model making and small individual explorations in glass before creating a finished piece.
Cost of the course includes all materials and tools required, participants are welcome to bring their own tools if preferred.
Jessica Loughlin is one of Australia's most internationally acclaimed glass artists and is renowned for her innovative technical approach to kiln-formed glass. She creates ethereal glass works that explore her fascination with the beauty of emptiness and her extensive research into light and space. A studio glass artist for over twenty-five years, Loughlin has dedicated her practice to capturing the transient qualities of light and the quiet sense of contemplation it provokes.
This workshop is for professionals only, please contact lilith.silva@canberraglassworks.com before booking.